Both Audi and Volkswagen have used the TFSI engine in so many car models that it is safe to say that all car enthusiasts are familiar with it.
Over the years, it has been widely praised by the specialised press for its overall efficiency: it manages to deliver vigorous performance and low fuel consumption at the same time. However, that is too little to say about it.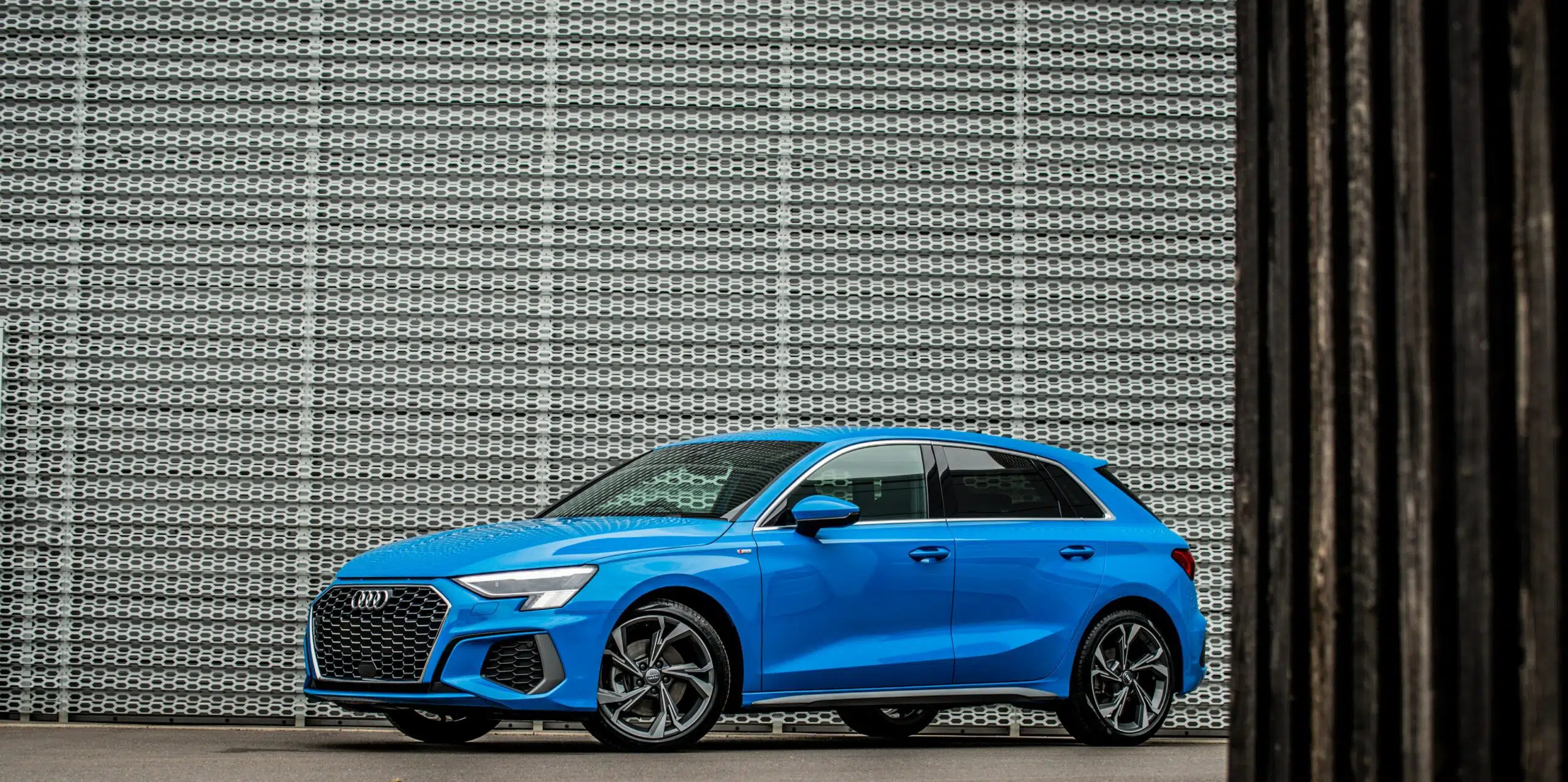 What does TFSI stand for?
Turbocharged Fuel Stratified Injection. In other words, TFSI stands for a line of petrol engines which use few cylinders and high technology, as it is mandatory these days – Audi is an industry leader at that along with BMW and Mercedes Benz.
It is worth noting that they stand out in the crowd by using an injection system with two modes: one favours fuel economy, which means higher mileage, and the other strives to offer a performance boost, which implies more vigorous acceleration.
Since these engines have been available for some time now, the acronym has become popular. Nevertheless, it is always possible to have doubts about its meaning. Let's dive into that.
What is the difference between FSI and TFSI?
The difference in the acronym anticipates the answer: the engines with the TFSI badge have turbochargers. FSI engines have the same fuel injection technology but use natural aspiration.
Which is better TSI or TFSI?
Here, the letter "F" represents the presence of the stratified fuel injection. By offering two work modes and being able to switch them according to the demand, TFSI engines can maximise fuel efficiency and performance whenever each one is necessary.
Is TDI or TFSI better?
In this case, the letter "D" means that TDI engines use diesel. Back when both families had just been released, it was considered that they had the same standard of overall efficiency; basically, TFSI has more power and TDI has more torque.
Nowadays, the increasing concern with environmental impacts have made people lose interest in the TDI engine. And it is only a matter of time for the petrol engine to lose market share for electric motors as well.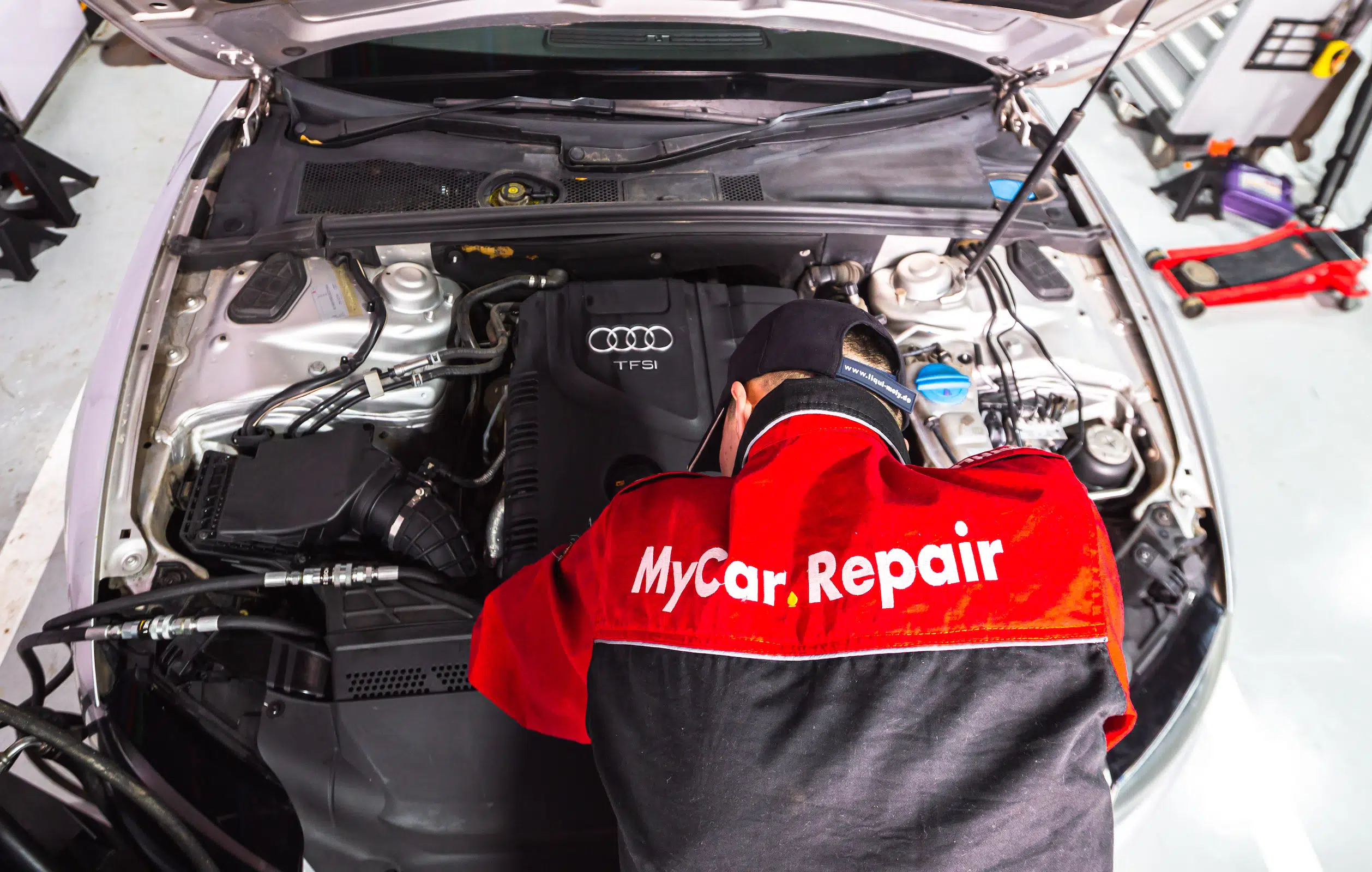 Is the Audi TFSI engine good?
The VW group as a whole, to which the German brand Audi belongs, is known for its reliability. In general, owners have only reported common problems; nothing that cannot be solved with the execution of timely maintenance tasks.
The fact that the TFSI family has reduced engine size, turbo and, in some cases, cylinder deactivation may scare potential owners regarding the costs to keep those engines over the years.
Fortunately, if you do not neglect the engine's maintenance, all you will have to worry about is finding a good road where to enjoy your Audi model, since they are usually among the best cars you can get in their market segments.
What is the Audi TFSIe engine?
Read that name again, if you need; that little "e" letter has a powerful meaning. In other words, that is not just another turbocharged petrol unit: it represents a plug-in hybrid Audi vehicle.
In times of increasing electrification, this is important because it means that you are getting the regular turbocharged fuel stratified injection engine as you know, now paired to an electric motor.
One of its most relevant advantages is better fuel efficiency: since there is an electric unit helping, the demand from the petrol unit becomes smaller.
Besides, if they have a full battery charge, these cars can even ride for a limited distance without using the classic engine at all.
Is the Audi A3 1.4 TFSI reliable?
Since the A3 is a petrol car typically equipped with Audi TFSI petrol engines, of course it is interesting to discuss about everyday life with it, especially when it comes to maintenance.
Our experts have lots of additional information about servicing your Audi A3. Read our Audi A3 service guide and the major service checklist for more information.
All in all, Audi models have a strong reputation of reliability and fuel efficiency, even considering the electric cars released more recently. However, the TFSI engine has some issues that we can mention.
jonathan 11/03/2022 0
Knowledge


jonathan 08/03/2022 0
Service Guides
What are the Audi A3 1.4 TFSI problems?
By listing common maintenance issues, we aim to help you make an easier comparison with any other TFSI model you might be considering and get a better sense of what is the most appropriate new or used Audi car for you.
Excessive oil consumption
Problem
Your Audi A3 is consuming oil at a much higher rate than expected, which implies you have to replace it much more frequently. In general, you should always keep everything in cars' oil system in top condition if you want lower running costs.
Possible solutions
While it is trivial, you should never neglect the possibility that the oil tank has leaks; they are usually caused by impact damage.
Analyzing for leaks on the piping system is a good second step to take. While impacts are less likely on them, they may be degraded or simply worn from regular use. That is another possible cause for an increased oil consumption.
Last, but not least, the piston rings of each cylinder may be at fault. The most common case is that they are worn after years of use, but it is also possible that the ones in action are not the appropriate ones for that engine. Simply replacing them should solve the problem.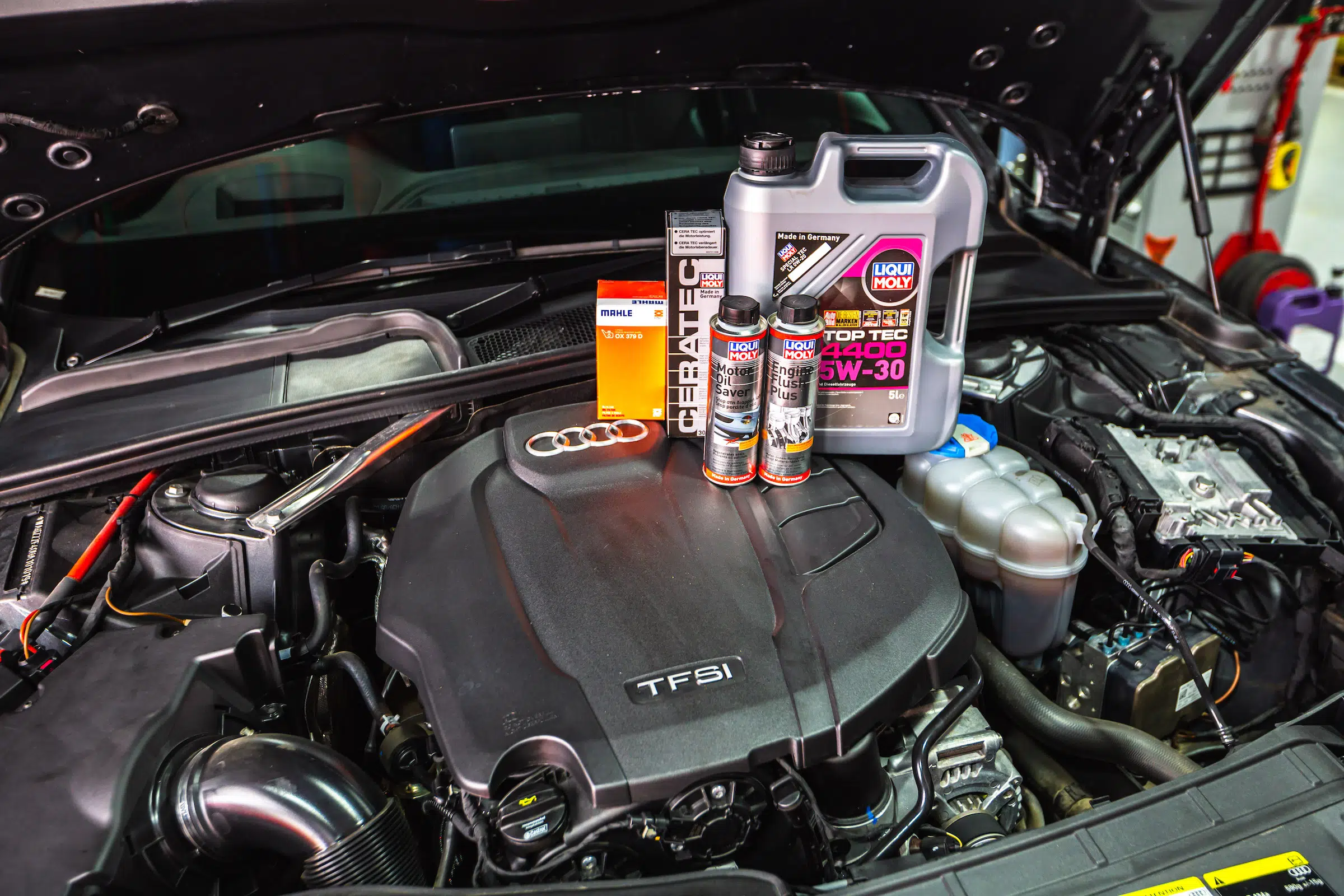 Tinkling noise from the front
Problem
When driving the car, you can hear a distinctive high-pitched tinkling noise from the interior part of the front end.
Whether petrol engines or diesels, vibration is a natural part of all internal combustion units. However, intense and/or specific ones are a reason to worry.
Possible solutions
The timing chain must have been stretched, which is particularly common in older cars. While that problem may even affect how much power the vehicle generates in practice, it can be solved by simply replacing the chain.
Black smoke from the exhaust
Problem
When driving your Audi or VW car, you notice a lot of black smoke coming from the exhaust pipe. That issue often comes along with a decrease in the available horsepower and an increase in oil consumption.
Possible solutions
While there are many problems which may cause black smoke, it is common for the Audi TFSI engine to have a problem on the turbo housing, where the turbine is located. If that is the case, indeed, you will have to replace that housing.
It is interesting to notice that, even though both TFSI and TDI engine lines use turbochargers, the diesel units are not commonly affected by this issue.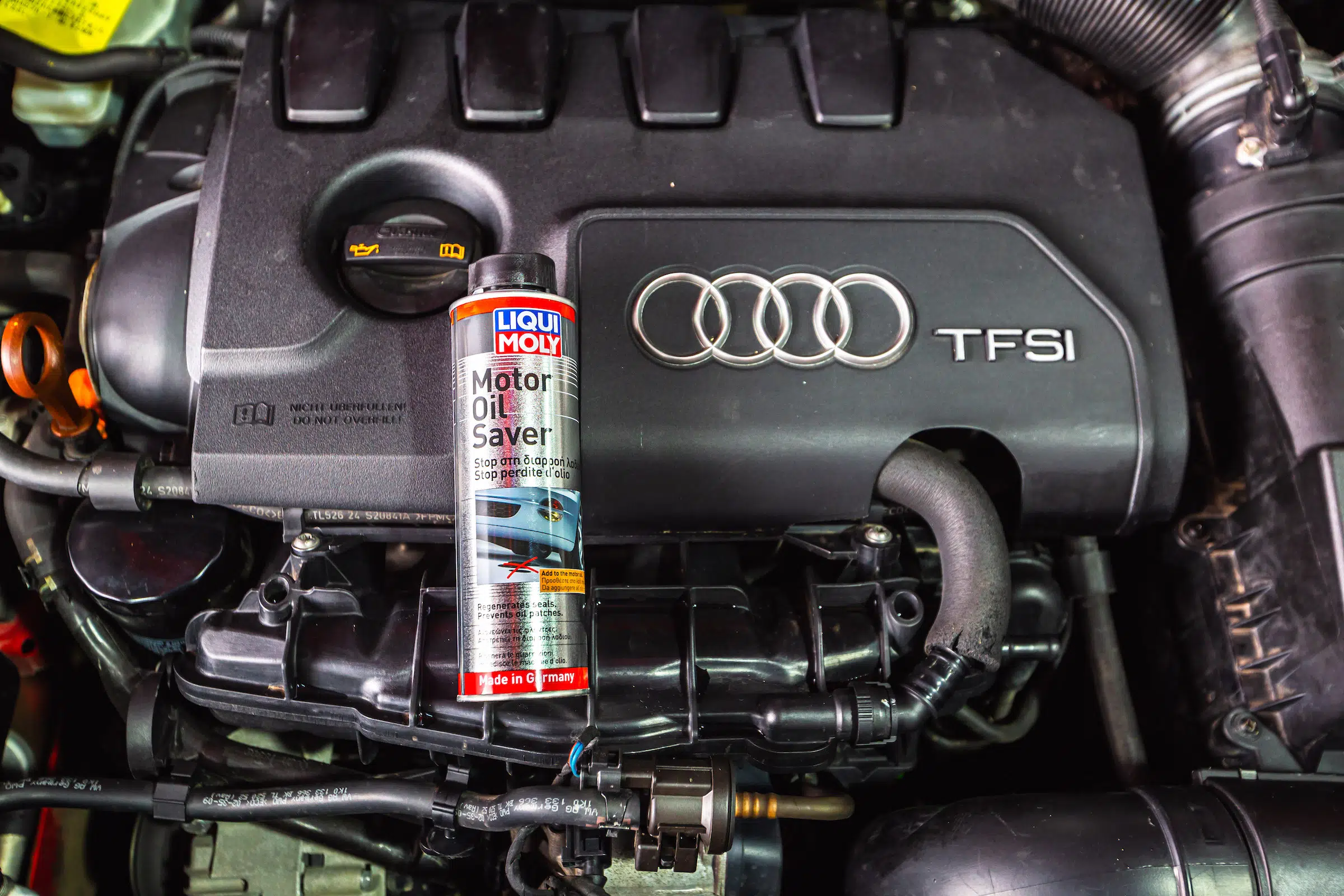 Turbo failure on petrol engine
Problem
Once again, this issue is more likely to happen on TFSI engines. The typical signs are black smoke from the exhaust, a whistling noise coming from the top of the engine, and a noticeable decrease in horsepower. They all indicate a turbo problem.
Possible solutions
Whether your car turbo will need a simple repair or a full replacement, this procedure is often expensive even for the best cars. Fortunately, the factory warranty can fully cover it.
Is TFSI a good engine?
The car review on the previous topic shows that, while electric cars don't reach mainstream status, the Audi TFSI is, indeed, as reliable as it is efficient.
All types of engine begin to wear as soon as the car leaves the dealer, of course, even if they are subjected to timely maintenance. Fortunately, most of the motor issues mentioned above can be addressed with the replacement of the appropriate parts.
How to preserve Audi TFSI petrol engines?
It may seem repetitive, but performing routine check-ups and replacements goes a long way with your Audi. The best cars are designed to last for years with nothing but that.
One of those tasks which is frequently neglected is a simple oil change. That fluid is responsible for the proper operation of pretty much the entire powertrain of the vehicle; it prevents abrasion, scratching, overheating and contamination just to name a few.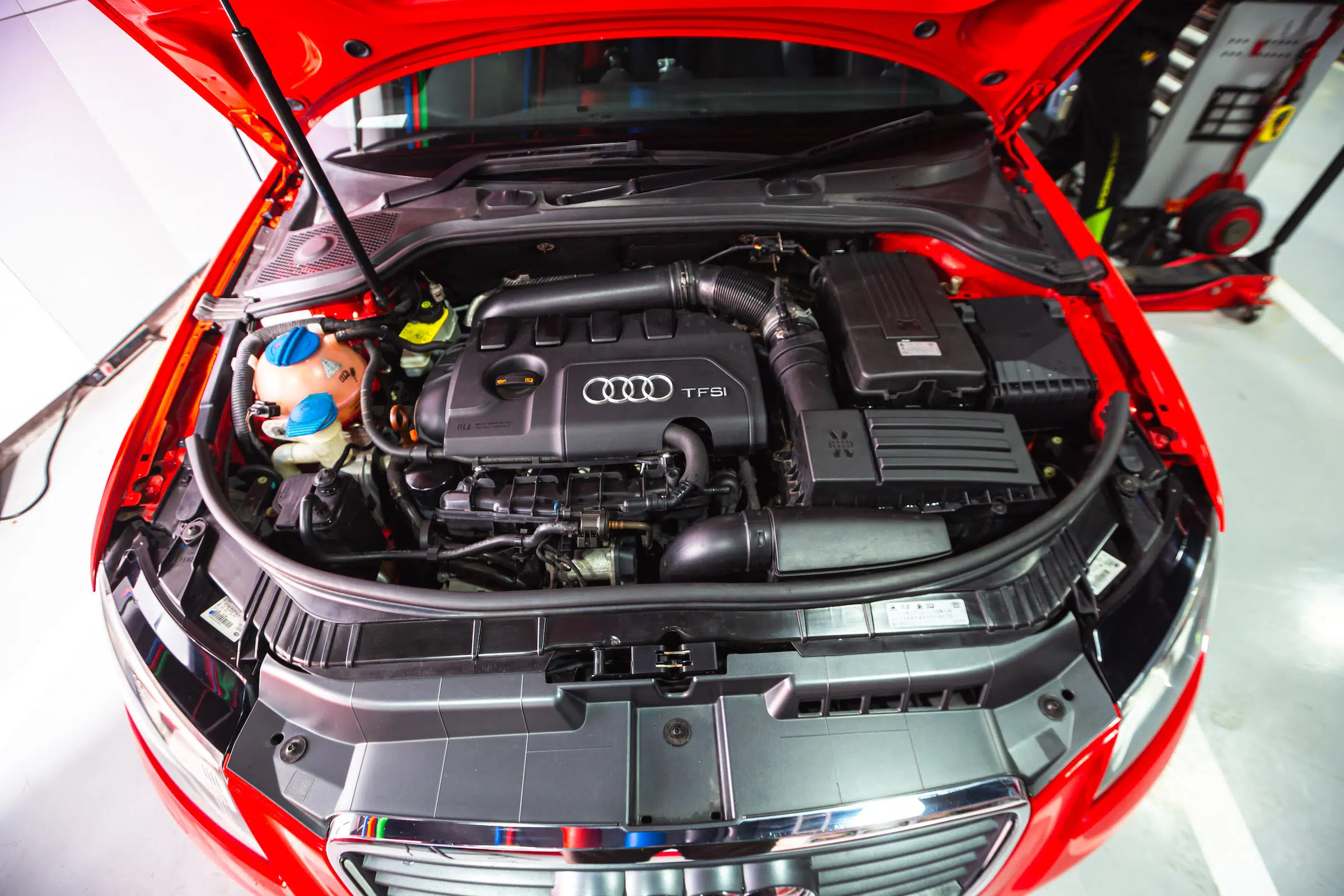 Enhance Your Oil Change
When it comes to engine oil, knowing the right type and how to change it are essential. The former spares your car engine from damages which could even void the warranty while the latter can save you money spent on repair shops.
You can maintain your TFSI engine with the following oil standards:
LIQUI MOLY has a complete line of products designed to help you get the best performance from your Audi.
Why Choose LIQUI MOLY?
With an experience that dates back to 1847, LIQUI MOLY is simply the number one brand regarding engine oil and additives.
Our products have been approved by Audi and many other companies which are the references in the automotive industry.
Feel free to visit our website for more information. We are sure that you are going to notice huge improvements in your car after using LIQUI MOLY.