How To Service Your Audi A3
If you are the owner of an Audi A3, it is important to know how to service and repair it properly. Depending on what part of the country you live in, several Audi dealerships or service centres may be available to you. However, if there is not one close by, or if you would prefer to service and repair your own Audi A3, many resources are available to you.
The first place to start is the Audi A3 owner's manual. This document contains all of the information you need to know about servicing and repairing your car, from changing a light bulb to replacing the engine. It is important to read through the owner's manual carefully to be familiar with the procedures.
If you need more help, there are several online resources available, check out our Audi A3 Major Service Checklist and more products and tutorials here.
Get a personalised recommendation for your car from our expert mechanics now!
Shop for your Audi A3 now
Servicing your Audi A3 couldn't be more simple with the help of MyCar.Repair. Our experts have carefully curated products very various Audi A3 models so you can be sure to get the right engine oil, the right quantity and the right filter. 
Our Audi A3 Oil Change Sets
Our Audi A3 oil changes sets have been carefully designed to match the correct oil, fill quantity and oil filter for different Audi A3 models. Use our car search to find the right set for your Audi A3 or talk to one of our experts via the live chat now.
Why does your Audi A3 need regular servicing?
Servicing your Audi is vital, and it plays a crucial part in ensuring the healthy life of the vehicle. Some of these reasons why your A3 needs regular servicing are stated below:
Enhance the performance of Your A3
The first and foremost reason for regularly servicing your Audi A3 is to enhance its performance. We all know that an internal combustion engine is a combination of several moving parts. If one of them fails to perform, the car's overall performance gets affected. So, we have to check the condition of the vehicle regularly.
It's Cost-effective!
If you get your Audi A3 serviced on time, you can save extra costs in the longer run. At the time of service, several minor issues get resolved. If not treated well on time, these minor problems can lead to engine failure and other technical issues.
For example, if you keep driving with a problem like low coolant level, your car may run into issues like engine overheating, blown head gasket, & clogged radiator. So, it would be penny-wise and pound-foolish not to service your Audi A3 on time.
Keep Your Loved Ones Safe 🙂
Safety is one of the biggest concerns of every vehicle owner. A car services make sure that your automobile is in optimal drive-worthy condition.
Timely service will not only resolve problems like a dirty oil filter, bad exhaust system, or cabin air filter, but it will also make your vehicle a lot safer by addressing issues like low brake fluid, worn out wheel bearings, and low power steering fluid levels.
Multiply Fuel efficiency
Oil change service, changing the coolants at regular intervals, and maintaining optimum radiator fluid levels can increase the fuel efficiency of the Audi A3. It makes the vehicle environment-friendly while keeping it in the best possible condition.
Is it Best to Use Audi Dealership Service Plan?
Where Audi dealership will charge you a fortune for a simple oil change, you can order an oil change kit for your Audi A3 from here. The best part is that you can buy products for other Audi models like S3, RS 3, & 8P as well from our store.
These products will not be of high quality but they will be delivered right to your doorstep. You can take the kit to a qualified technician and get your service at minimal labour cost. However, if you are a car geek you can give it a go yourself.
Types of services
There are three main types of service plans for Audi A3. These convenient service plans are:
Manufacturer service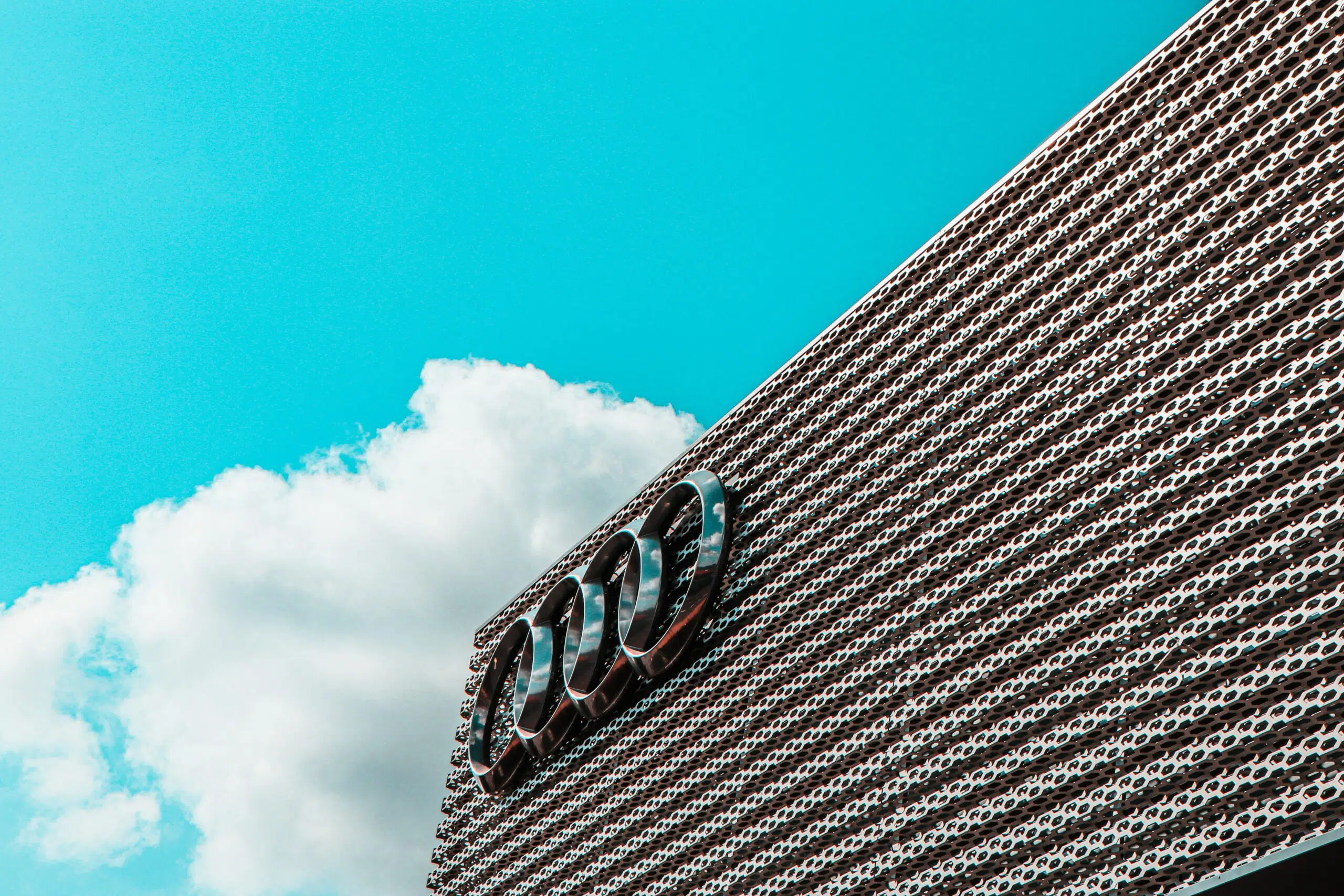 The manufacturer's service schedule depends upon the model of your car and its mileage. Different models have different service schedules.
Based on the age and mileage of your Audi, you can download the car service schedule from here.
Interim service
Interim car service is recommended every 6 months or 6,000 miles (whichever comes first). Interim Audi servicing is extremely crucial in keeping your car healthy.
An interim car service will include the following services:
1.    Regular oil and filter change.
2.    Carrying out the basic exterior and interior checks.
3.    Top up fluids like brake oil, coolants, and windscreen washer.
4.    Final ride and stability testing.
Full-service
Full service is a major service that comprises of thorough checkup of your vehicle. There are at least 50 major punch list points regarding your car's maintenance. A full service ensures that all those checks are satisfied and your car is in excellent working condition.
Following is the list of all major items included in full car service.
1.    Oil and filter change. You can also get it done separately from our expert team of Audi technicians. View our Audi A3 Oil Change Sets.
2.   Top up other fluids like brake oil, coolants, and windscreen washer.
3.    Carrying out basic exterior and interior checks.
4.   Visual inspection of core engine components like camshaft, crankshaft, and pistons.
5.    Wheels alignment & balancing.
6.    Inspection of suspension joints and linkages.
7.    Inspection of aircon system and refilling the refrigerant.
8.    Checking battery, wiring, lights, safety tech, and sensors.
9.    Testing of electrical components like alternator and starter motor.
10. Looking for leak hoses, clogged airways, and loose bolts.
11. Final ride and stability testing.
Audi service intervals
You need to service your Audi every 9,000 to 10,000 miles or at least once a year, whichever comes first. Any local automotive expert, Audi-trained technicians, car dealer, or mechanic can get this job done for you.
mycar.repair provides all the necessary parts required for the servicing of your Audi A3. These parts are not only efficient but also meet all the OEM standards. The oil change kit has the right oil filter and oil grade for your Audi car. So that you can drive your car without any fear of failure throughout the year.
Audi A3 service schedule
Being an Audi owner, you aptly know the importance of an Audi service schedule or maintenance routine. There is no doubt in the fact that it ensures your Audi remains healthy and sturdy on the roads for years to come. Every part has its service schedule depending upon the mileage and the usage. Some of the Audi parts along with their maintenance routine are elaborated below:
Oil Filter and the engine oil
The accurate oil filter separates out the contaminants within the engine oil of your Audi. Changing it on time is crucial for the smooth running of the automotive. We recommend changing it after 10,000 miles or at least once in a year, whichever occurs first according to the specific requirements.
Brake system and tyres
Tyres play a vital role in the Audi running or for the functioning of any vehicle. Having the tyre condition regularly checked gives your mind a wave of complete peace. If the tyres appear fine to you, we still recommend getting them checked at least once a year.
Similarly, we recommend checking the brake system of your Audi every year. This is the best practice if you are unsure when is the servicing for the brake system is applicable.
Brake fluid
It is used in hydraulic brake applications in vehicles. Low brake fluid can cause air to fill in the voids. One must replace it after every two years for the smooth running of the vehicle. You can confirm the type of brake fluid specifically required for your vehicle through owner's manual.
Final Word
Audi A3 needs to be serviced on time. If you wish to maintain excellent and top-notch performance. Moreover, it ensures the safety, durability, and pristine working condition of your A3.
We offer all the required service product kits for your Audi in an affordable price range. Also, check out our Audi oil change sets here.