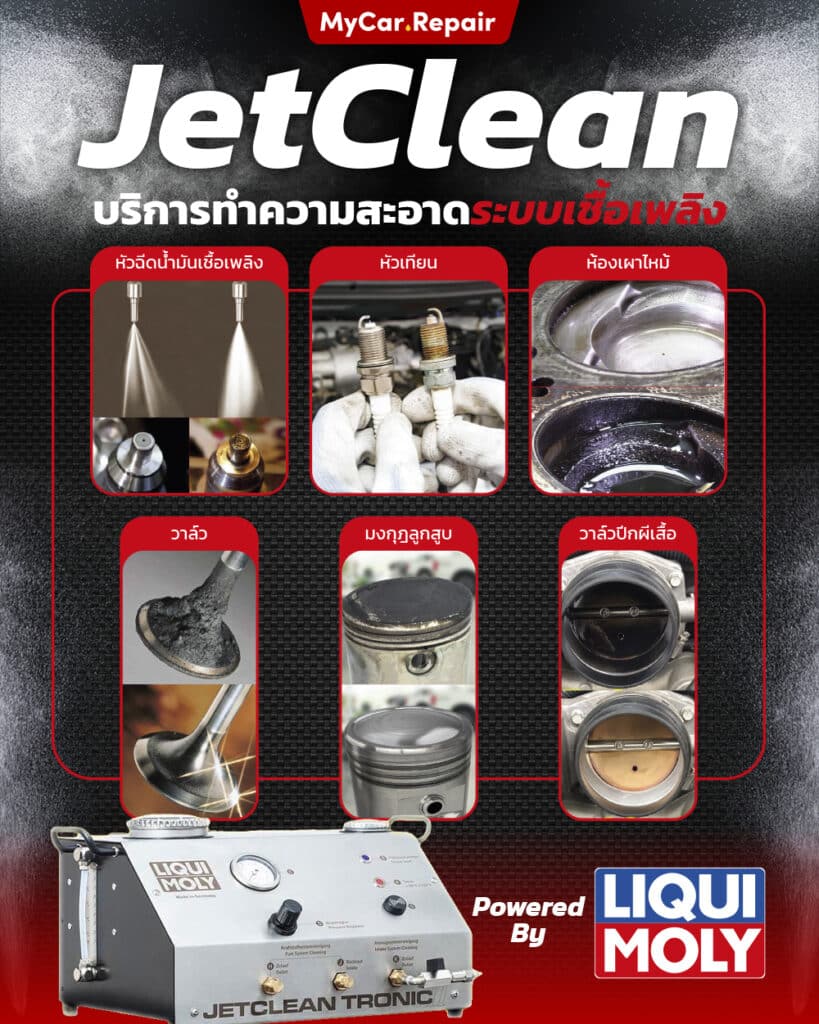 A deep clean of the entire fuel system with no need for disassembly using specialist tools
Interval: 40,000KM or 2 years
Liqui Moly JetClean Tronic II can be used for any petrol or diesel car. During combustion, sensitive parts of the engine get clogged with soot and dirt. This can lead to broken injectors and other important parts. Liqui Moly JetClean can solve these problems with fast deep clean service.
Book now and get a discount
Use the coupon code "WEB" หมดอายุ 30 มิ.ย
Call us, complete the form or message us on Facebook to schedule a service appointment
Why do you need to clean your engine?
Modern direct injection engines require sensitive part of the engine to be exposed to the combustion chamber. Over time the exhaust gases create soot and other deposits that prevent the engine from functioning properly.
Liqui Moly JetClean Tronic II is your fast solution to solving this problem. This specialist tool cleans all parts of the fuel system without the need to dismantle the engine providing a quick and effective service.