The thrill of owning and driving a Porsche comes with great joy. With the heritage of rich history, racing DNA, and premium quality, the German car marquee has a great aura around its vehicles.
To keep enjoying the experience, you have to keep the car in great condition. Whether it's mechanical parts, electrical components, or cosmetics, your Porsche has to stay top-notch in all aspects. It is crucial that a car such as Porsche is maintained and serviced only at a company-certified dealership, such as a Porsche centre, genuine Porsche parts used and treated only by experienced Porsche technicians.
A regular Porsche maintenance interval includes different steps, including minor service most of the time but if required, major service as well. A standard Porsche centre in the UK would offer quality and fixed price servicing, keeping in view all the relevant vehicle parameters, and have Porsche genuine parts.
In this article, we will explain the Porsche servicing costs and maintenance plan of all Porsche models, including all the intervals that a Porsche typically goes through. Whether you have a fire-breathing 911 or a mountain conquering Cayenne, we've got a perfect Porsche service plan with this comprehensive guide.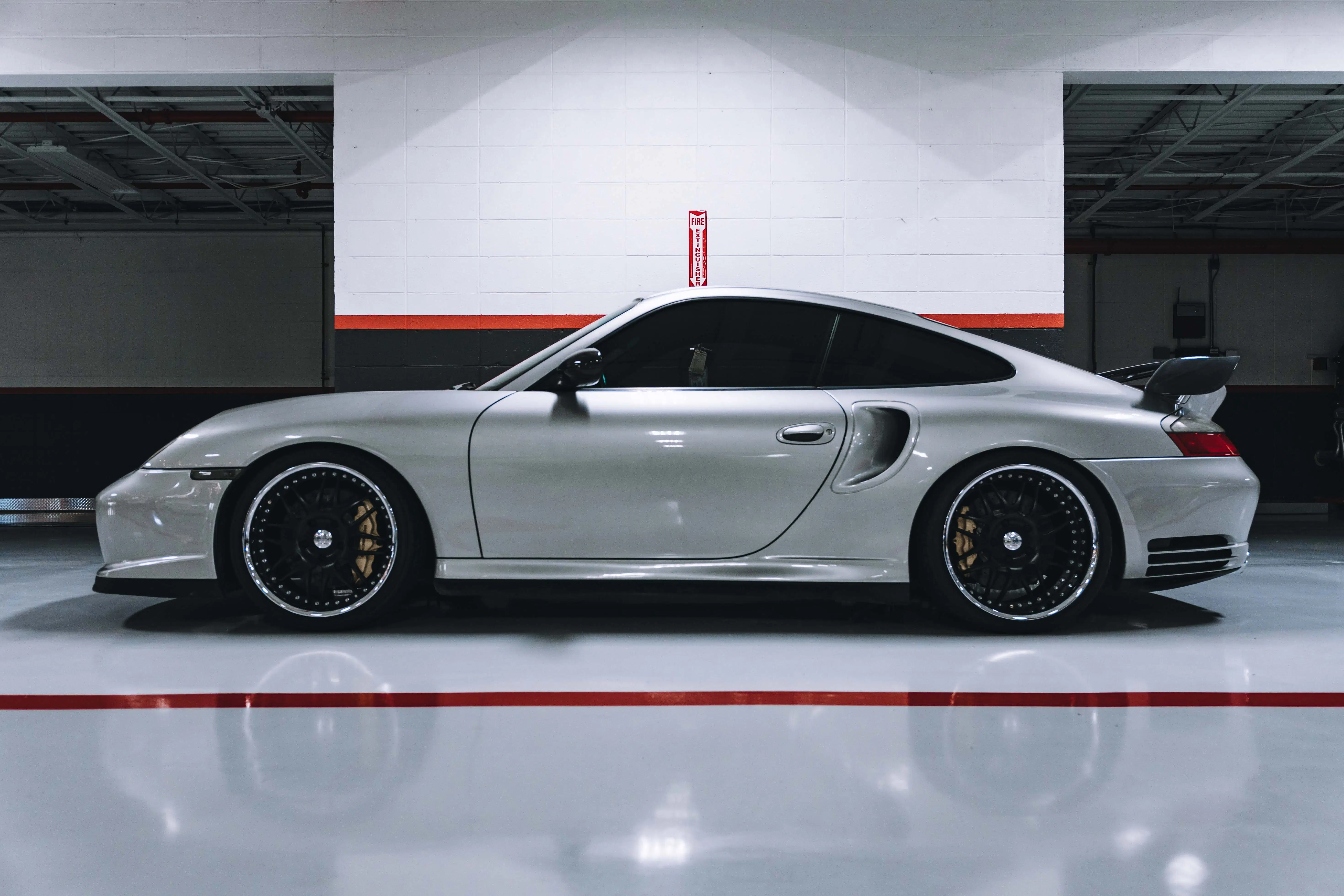 What does Porsche Service Include?
Like other vehicles, a Porsche service includes some basic checkups and maintenance steps. Ranging from simple inspection to complex adjustments and replacement of parts, based on the mileage, requirement, and intervals.
In general, Porsche servicing includes;
Minor service (every 5,000 or 10,000 miles)
A general inspection of all the systems, mechanical as well as electrical (such as steering gear).

Engine oil replacement along with air and oil filter.

Tire rotation, to keep the wear and rolling resistance equal on all 4 tires.

A thorough scan of the system via OBD-II scanner.
Major service (every 20,000 – 30,000 miles)
A comprehensive and thorough checkup of all the systems and rectification of problems (including forced induction system parts, such as air intake).

Replacement of all the fluids, lubricants, and filters (such as fuel filter and brake fluid).

Servicing all the systems, particularly the fuel system, brake system, and power steering assembly for calibration.

Catalytic converter cleaning, transmission oil change, tires replacement, and suspension checkup.
An authorized Porsche centre will offer the best treatment for your car and an aftersales experience that you'd seldom find elsewhere. They have specially trained technicians who use specialist equipment and ensure that your Porsche walks out having tuned for optimum performance. While your car gets serviced, a generous dealer would offer a courtesy car, so you can attend to your important matters. So make sure you get your Porsche serviced at a company dealership.
How Often Should a Porsche be Serviced? (Maintenance intervals)
Like any other car, a Porsche requires regular maintenance. Being a performance car, you need to stick to the official maintenance schedule for optimal performance and get the best out of it. Moreover. some parts on a Porsche would require replacement, more often than the regular cars and it would also require extra care.
Porsche owners should follow this maintenance schedule to make sure that their car stays in the best shape:
5,000 miles
General checkup

Engine oil and filter replacement

Air filter change
10,000 miles
Oil and filter replacement

Tire rotation

Throttle body service
15,000 miles
Replacement of oils and filters

General tune-up and ECU re-calibration

Battery inspection

Suspension checkup
20,000 miles
Oil/filter replacement

Tire Rotation

All systems checkup and rectification
25,000 miles
Engine oil and filters replacement

Tires replacement

Windshield fluid change and wiper blades replacement

brake fluid change, brake pads replacement

throttle body and intake manifold service.

Radiator flush and coolant replacement.
40,000 miles
All lubricants and fluids be changed (transmission oil, brake fluid, engine oil)

Changing all filters

Catalytic converter service along with oxygen sensor

Engine flush before oil change

Wheel balancing and tire alignment

Re-calibrate and change relevant vehicle parameters
80,000 miles
Battery replacement

Spark plug replacement

Timing belt adjustment

Brake assembly and suspension overhaul

Steering assembly checkup
How Much Does Porsche Service Cost in the UK?
Like the cars themselves, the maintenance and servicing of Porsches are costly. Whether it's an oil change, a new brake pad, a tire, or an engine component, all the parts are premium and priced alike.
Here is a Porsche service price list, for tentative Porsche 911 service cost in the UK:
Oil change: £350

Filters(air, oil, and fuel): £550

Brake fluid and pads: £650 *pair of 2

Cost of a tire: £750 *a pair

Engine service and tune-up: £500-700

Gear oil: £450

Labor charges: £250-400
Total: £3,550
This cost includes tire change and other parts replacement, which might not need a replacement that often. The prices are mentioned just for a tentative idea.
Is Porsche Maintenance Expensive?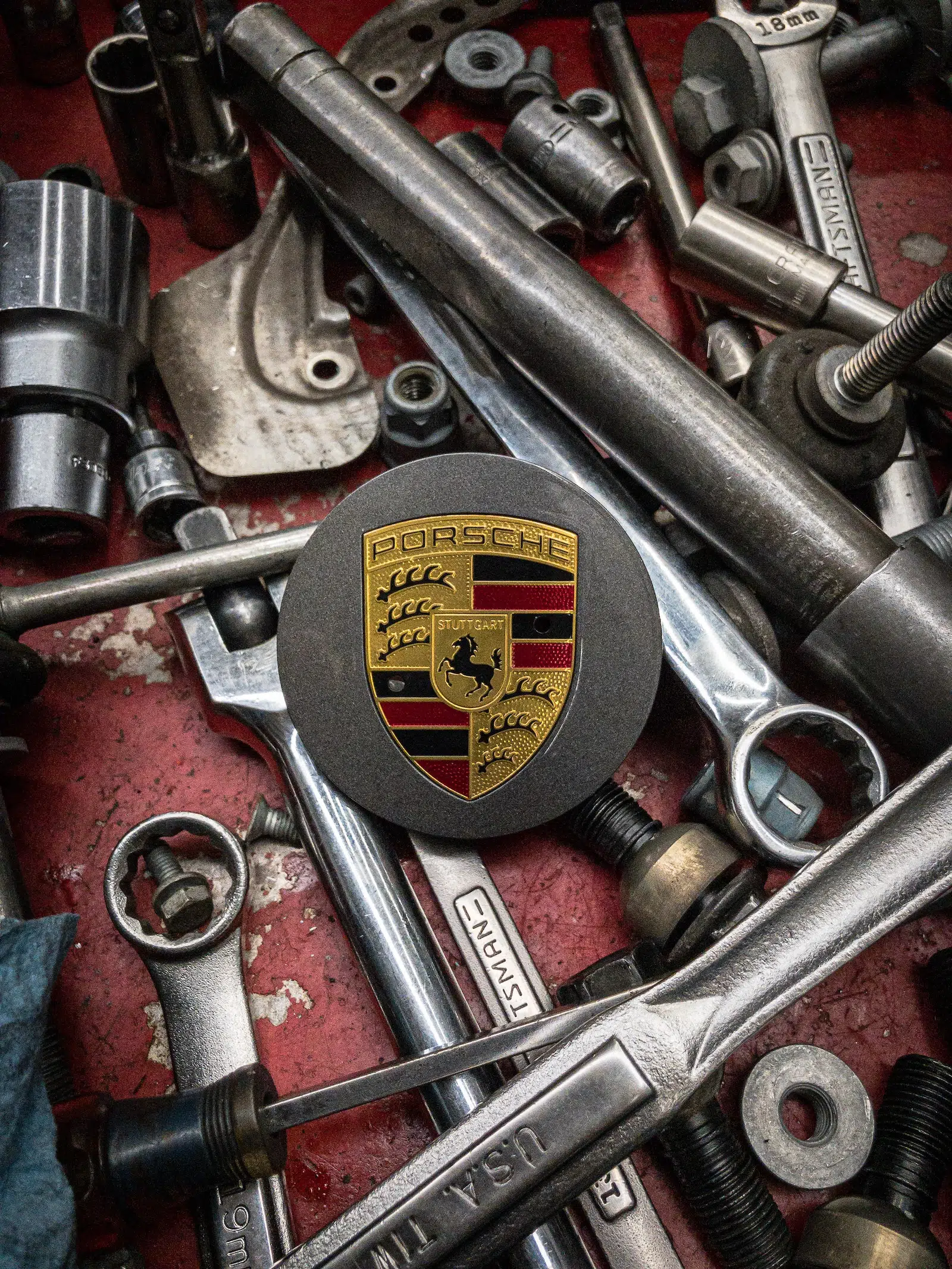 If you're wondering, how much does a 911 oil change cost? well, it's not exuberantly high but still costly in comparison to other vehicles. A regular oil change on a 911 would cost you roughly £350, as compared to £114.45 on average for normal cars.
Similarly, other jobs on a Porsche also cost high, and so are the labor and service charges. On average a Porsche is 3 times as expensive to maintain as compared to other vehicles. For the record, the yearly maintenance of a Porsche vehicle costs £1,800, as compared to £600 for other cars.
Porsche Cayenne Service Intervals and Cost
Cayenne is a popular SUV by Porsche that competes with the other luxury brands like BMW X5, Audi Q7, and Mercedes GL. Powered by a V8 engine and loaded with tons of features, it is one of the most reliable and fun to drive off-roaders on the market.
Unlike 911 and mighty 918 spyder, the service and maintenance of Cayenne doesn't cost that much but have the same intervals as the other models, as mentioned in the section above.
5000 km

10,000km

15,000 km – major interval

20,000 km

25,000 km – major interval
Following is the cost of maintaining a Porsche Cayenne;
Oil change: £200

Filters(air, oil, and fuel): £300

Brake pads: £350

Cost of a tire: £350 *a pair

Gear oil: £220

Labor charges: £100-200
Where is the Best Place to get Your Porsche Serviced?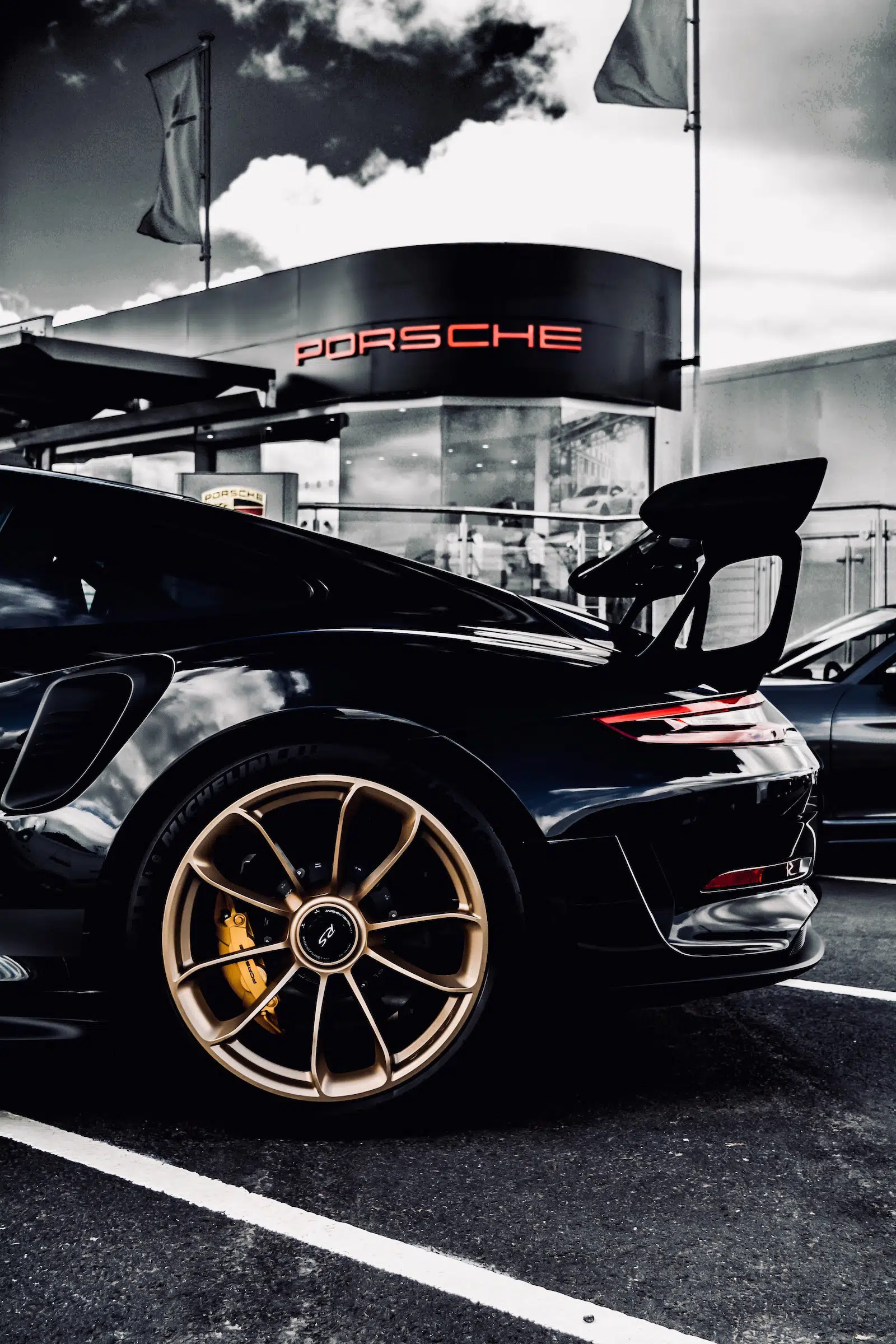 Your premium Porsche needs premium service to stay in the best shape and give the ultimate performance. The best treatment you can give your Porsche would only be available at a certified company outlet – a Porsche Centre.
These centers have all the latest specialist equipment, experienced Porsche technicians, and the best-in-class expertise to ensure you undergo the experience of your lifetime. Apart from the premium maintenance and service for your car, a decent manager would make sure that you're looked after as well. When your Porsche is being treated with ultimate care as an individual car, you can attend to other important matters, thanks to the courtesy car available all the time
In case you want an alternative option, it is advised to take your car to a good independent Porsche specialist. You can purchase OEM parts with correct codes and calibration, and bring them to a skilled mechanic or a good independent Porsche specialist in the aftermarket. This saves you a lot of money as the dealership costs are on the higher side, and the third-party technician can do it at a much less price, and with similar expertise. This is an economical way to maintain your Porsche and most of the time, it doesn't even void warranty if correct OEM parts are used and maintenance done properly.
Does an Electric Porsche Need Maintenance?
Although there is no engine in electric cars that need maintenance, or fluids that require replacement, servicing is still necessary.
Electric cars have a battery, an inverter and a motor that makes up the whole powertrain of the car. These parts have a specific type of service that needs to be carried out at particular intervals, to ensure optimal performance, enhanced electric range and battery power, and frugal energy consumption.
All-electric Porsche models can be serviced at a Porsche centre where all the special equipment and trained technicians are available. Some maintenance steps in electric Porsches include;
Porsche Taycan Maintenance
Service of battery and motors.

Calibration of ECU, and inverter.

Tire rotation and wheel balancing.

KERS-Brake assembly service (for optimal energy consumption and conservation)
Although the performance and electrical range in a car depend on the battery power, some other factors play a significant role as well, these include individual driving styles, premium optional features that consume power, vehicle loading, and weather. To ensure that your Electric Porsche conserves fuel and energy consumption is optimized, always get it serviced at a Porsche centre.
OEM Approvals of Porsche – Quality Assurance
Being a high-performance car manufacturer, Porsche ensures that every component that goes into the assembly line or used with its vehicles fulfills the highest of standards. This helps prolong their cars' lifespan and ensures optimal performance over the years.
The most important out-sourced part that requires strict regulations and approval standards is the engine oil and other lubricants. LIQUI MOLY meets several Porsche OEM approvals with its high-quality lubricants, including engine oil, gear oil, and brake fluid. LIQUI MOLY ensures that all these lubricants pass through strict manufacturing standards and can be used during the warranty period of your Porsche.
OEM Standards
0W-20 advanced full synthetic motor oil approved against Porsche spec C20.

0W-30 and 5W-30 advanced full synthetic motor oils approved against Porsche spec C30

0W-40, 5W-40 advanced full synthetic motor oils approved against Porsche spec A40
Fully synthetic engine oils keep the powertrain in perfect condition, enhance lifespan and performance, and improve the actual fuel consumption.